Home » About Us : Our Staff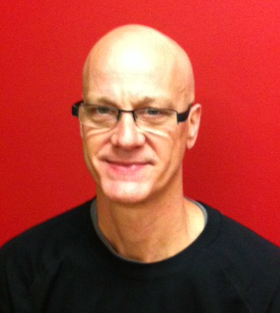 Steve Hoshoian, PT, Clinic Owner
With more than 27 years of experience as a licensed physiotherapist, Steve Hoshoian has treated virtually every kind of orthopedic and sports injury, both pre and post surgery.
Now owner of the Preston Physiotherapy Centre in Cambridge, Ontario, his clinic and Steve personally won the Cambridge Times Readers Choice Awards for eight consecutive years, from 2007 to 2014 inclusive.
Steve grew up in Preston, Ont., and graduated from Preston High School in 1980. He attended the University of Western Ontario and graduated with an Honours Degree in Physical Education in 1984 and a degree in Physical Therapy in 1987.
After returning to Cambridge to work for five years, Steve moved to St. Petersburg, Florida to continue his career in physiotherapy. Throughout the next nine years, he worked closely with several of the top orthopedic surgeons in Florida.
He started a Sports Medicine Outreach Program with Dr. Koco Eaton, orthopedic surgeon for the Tampa Bay Rays, and placed an athletic trainer in local area high schools.
As well as treating sports injuries, Steve provided leading edge post surgical rehabilitation for a variety of joint reconstruction and replacement surgeries.
Steve returned to Cambridge in 2001 and brought with him a wealth of knowledge and expertise. He has extensive training in manual therapy (a hands on approach to joint and soft tissue mobilization) and acupuncture.
In 2005, Steve opened the Preston Physiotherapy Centre and has provided local residents with the highest-quality of one-on-one hands-on physiotherapy service.
Subscribe to Our Newsletter