Home » About Us : Our Staff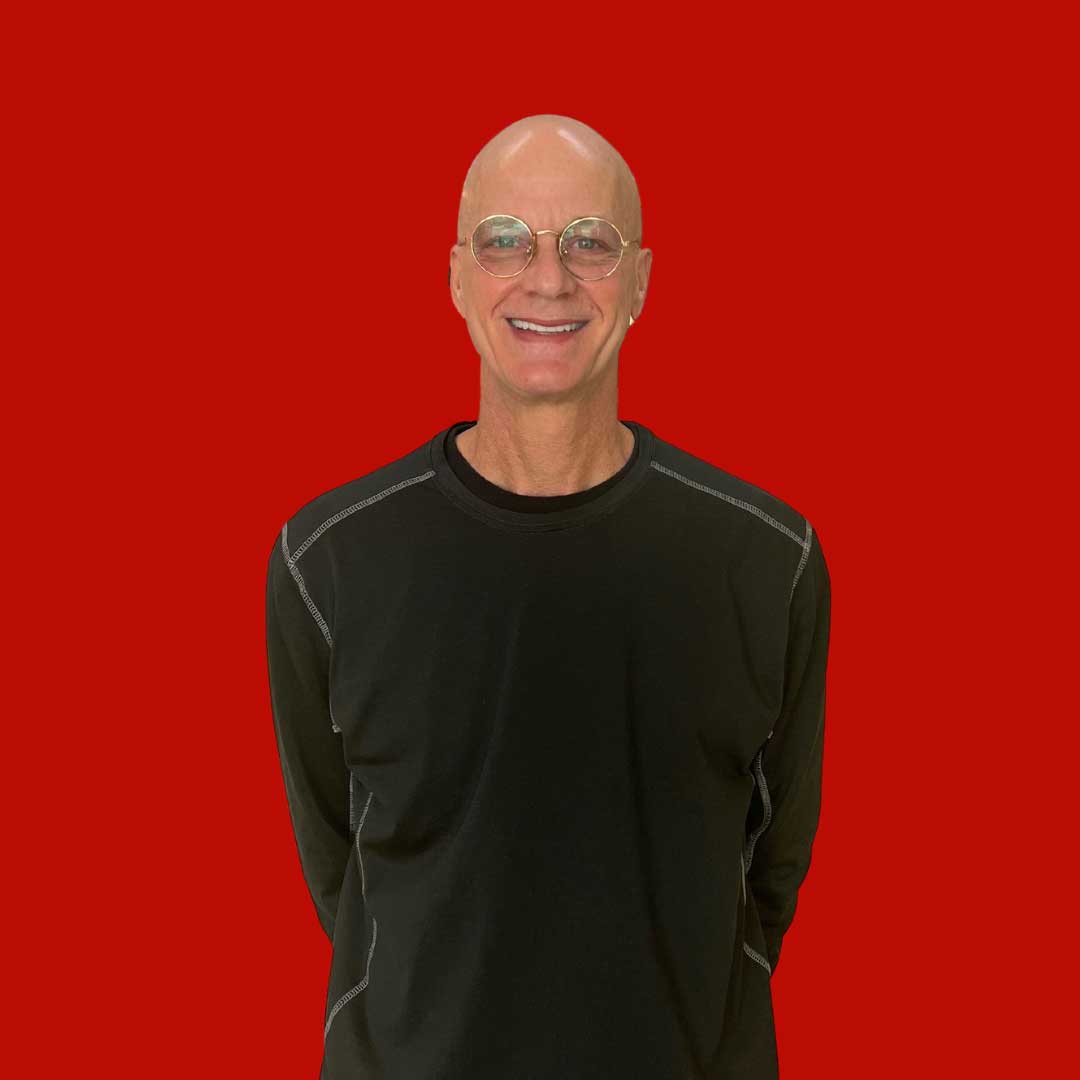 Steve Hoshoian
PT, Clinic Owner
With more than 35 years of experience as a licensed physiotherapist, Steve Hoshoian has treated virtually every kind of orthopedic and sports injury, both pre and post surgery.
Now owner of the Preston Physiotherapy Centre in Cambridge, Ontario, his clinic and Steve personally won the Cambridge Times Readers Choice Awards for eight consecutive years, from 2007 to 2014 inclusive.
Steve grew up in Preston, Ont., and graduated from Preston High School in 1980. He attended the University of Western Ontario and graduated with an Honours Degree in Physical Education in 1984 and a degree in Physical Therapy in 1987.
After returning to Cambridge to work for five years, Steve moved to St. Petersburg, Florida to continue his career in physiotherapy. Throughout the next nine years, he worked closely with several of the top orthopedic surgeons in Florida.
He started a Sports Medicine Outreach Program with Dr. Koco Eaton, orthopedic surgeon for the Tampa Bay Rays, and placed an athletic trainer in local area high schools.
As well as treating sports injuries, Steve provided leading edge post surgical rehabilitation for a variety of joint reconstruction and replacement surgeries.
Steve returned to Cambridge in 2001 and brought with him a wealth of knowledge and expertise. He has extensive training in manual therapy (a hands on approach to joint and soft tissue mobilization) and acupuncture.
In 2005, Steve opened the Preston Physiotherapy Centre and has provided local residents with the highest-quality of one-on-one hands-on physiotherapy service.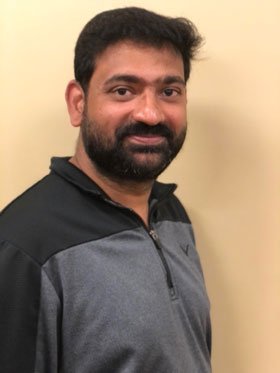 Sanu Pillai
Sanu completed his degree in Physiotherapy in 2005 in India and has been practicing as a Physiotherapist since 2006. He moved to Canada in 2014 and started his practice in Ontario as a registered Physiotherapist in 2016. Sanu has extensive experience in treating patients with orthopedic, cardiovascular and neurological conditions. He has been involved in treatment of patients requiring intensive care and is experienced in post-surgical rehabilitation.
Sanu has additional training in Acupuncture for the treatment of pain and inflammation. His treatment techniques include a combination of Muscle Energy Techniques, Acupuncture, soft tissue and joint mobilizations and exercises which have been very useful in functional rehabilitation of patients.
In his personal life, Sanu enjoys travelling, listening to music and recently has found a new passion for golfing during the spring-summer months.
Offerings:
Registered Physiotherapy
Acupuncture
Facial Stretch Therapy
Muscle Energy Techniques
Joint Mobilization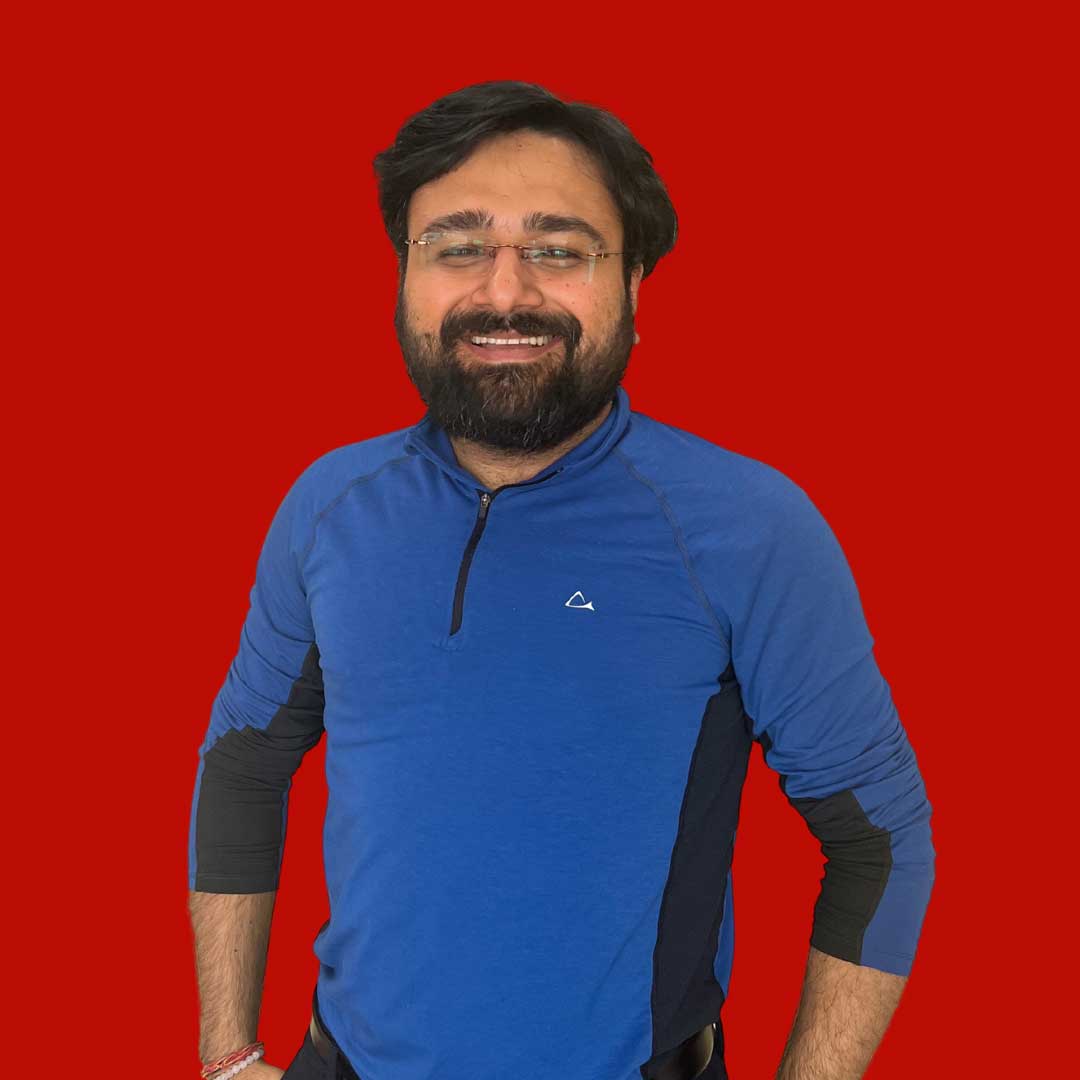 Hiten Thakker
Hiten Thakker holds a Masters in Rehabilitation Sciences from McMaster University. He is has certified in Acupuncture from the McMaster Contemporary Acupuncture program, Advanced Neurofunctional Sports Performance practitioner program, Orthopaedic Manual Therapy from faculty of Curtin University Perth Australia and Certified GUNN IMS practitioner from University of British Columbia for neuropathic pain, Certified Gokavi Transverse Technique specializing in chronic pain.
He has received a Program Excellence Award from the Faculty of Health Science Graduate Program and Postdoctoral Studies, and is currently a member of the Canadian Physiotherapy Association Orthopaedic Division.
In addition to his formal education and professional accolades, Thakker has a passion for treating pain, as well as understanding the biopsychosocial aspect of it. He is excited by the continued expansion of this field, which challenge and motivates him to work harder and achieve better outcomes for his patients.
Thakker's practice favors a holistic approach that looks beyond structural diagnosis to provide a full context of the patient. His treatment is complemented by the use of methods such as yoga ,manual therapy and medical acupuncture, as he attempts to treat both mind and body to achieve physical relief and meaningful functional change.
Recently he has completed his Fellowship with the Canadian Academy of Manipulative Physiotherapist (FCAMPT) from Western University with focus on treating Musculoskeletal and sport injuries.
In his personal life, Thakker enjoys travel, yoga and reading Philosophy and Ayurveda (Indian natural medicine) which allows him to explore the deeper aspects of life and meditation.
Offerings
Registered Physiotherapy
Orthopaedic Manual Therapy
Acupuncture
Certified GUNN IMS Practitioner
Certified Gokavi Transverse Technique (GTT)
Advanced Neurofunctional Sports Performance
Medical exercise prescription